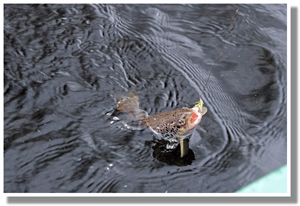 In the early hours of Thursday morning there were horrendous thunder and lightning storms which brought very little rain with it.
Around midday on the Thursday I was down on Beat 1 inspecting a bank repair and with no change in water level I was utterly astounded to see the number of fish which were running. These fish seemed to know what was going to happen as later on that night the river rose by over 2 feet.
This new website now contains a water temperature facility along with rainfall, wind speed and wind direction. This was thanks to my son Clyne who set this up for me, once again bringing technology to my door.
On Monday next it will be 4 years since my very good friend Kenny MacDonald passed away. He was such an asset to the fishing world I'm sure that I'm not alone feeling his loss.