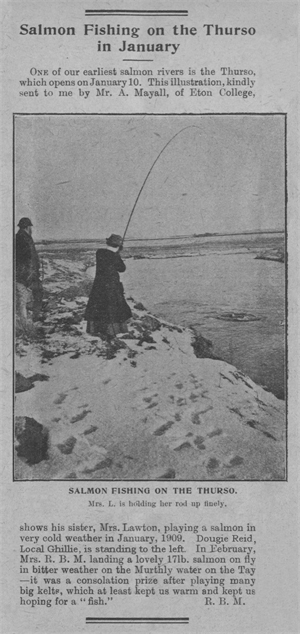 Caithness enjoyed some Caithness weather in the week with lashing rain, hailstones, bitter cold and howling gales of wind.
Thankfully, the severe gales does not seem to have caused too much damage generally. It is well worth a look at our cameras as they both offer a taste of what we are experiencing at the moment.
I attach a photo of Dougie Reid as he was Ghillying for a Lady on the Mire Pool on Beat Eight. Dougie was in his early twenties when the photo was taken and is still wearing well!!!
I believe that it was around this same time that Malcolm Dutchman Smith first visited the Thurso!! Possibly Alex Parramore Jnr as well !!!